Introducing… Our Retirement Home!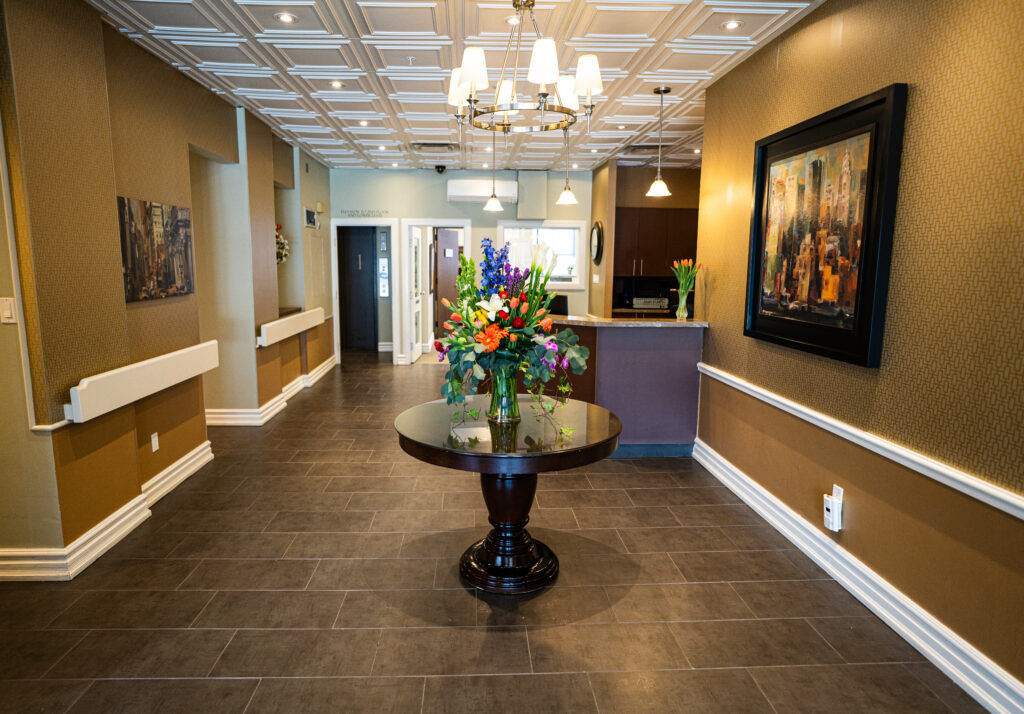 New Horizons Tower is an exciting and vibrant retirement home situated in the Heart of Bloordale Village, NHT offers shopping on Bloor, the active Dufferin Grove Park, several community centres, Dufferin Mall, the Bloor-Gladstone Library, and is only steps from the Dufferin TTC station. Our thriving neighbourhood plays host to many initiatives and celebrations, such as the BIG on Bloor Festival, which adds a lot of excitement to our resident's lives.
People often seek out New Horizons Tower for it's location – a walkable neighbourhood coupled with easy TTC Access – and find themselves wowed by NHT's Concert Series hosted in our beautiful two-story auditorium. But what all residents and visitors rave about is the food! With a 3-week seasonal menu plus a la carte options, our Bloor Dining Room offers a variety of breakfasts and over 100 different lunch and dinner options with made-from-scratch soups, entrées, and highlighted 5-star special dinners. You'll find your friends and family will be inviting themselves for dinner, too!
As a well-established not-for-profit retirement home, NHT offers both competitive pricing and enhanced operations. We reinvest fully into community operations, renovations and upgrades, higher staffing levels, safety, and cleanliness, and a high quality of food service.
Come check out the not-for-profit advantage of living at New Horizons Tower and "Join the action!"